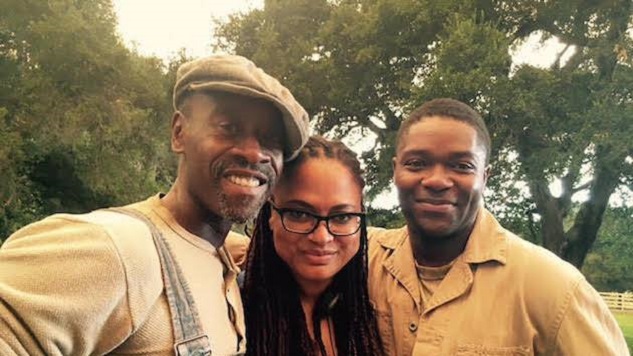 The Smithsonian's National Museum of African-American History and Culture is set to open on Saturday, Sept. 24, and according to
Deadline
, the opening will be accompanied by the debut of Ava Duvernay's
August 28: A Day In The Life Of A People
. The museum discreetly financed the project, a short film that focuses on six significant events in African-American history that occurred on Aug. 28.
"I chose to focus on a date that has fascinated me for years," said DuVernay. "In my eyes, August 28 tells so much about black history through the lens of one date. The Smithsonian gave us an opportunity to tell this story and I'm honored to be part of NMAAHC's inaugural installations."
The film's impressive cast includes Don Cheadle, Regina King, Angela Bassett, Gugu Mbatha-Raw, Lupita Nyong'o, David Oyelowo, Michael Ealy and Andre Holland, and was shot just last month. The 22-minute short depicts the 1955 lynching of 14-year-old Emmett Till in Mississippi, while also looking at Martin Luther King Jr.'s 1963 "I Have a Dream" speech, the 2005 day in which Hurricane Katrina hit land, and the day in 2008 on which
Barack Obama
accepted the Democratic nomination for President, becoming the first-ever black man to do so.
August 28
sounds like a day filled with history, and DuVernay seems like the perfect director to explore this history in-depth. This is not the only time pop culture and the NMAAHC will intersect: the museum's inaugural public program will be
a screening of Underground
.